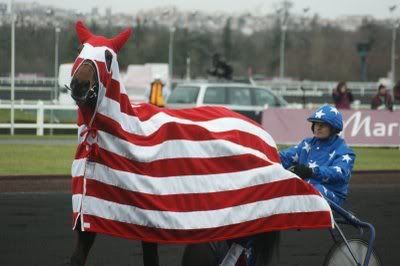 I'll tell you honestly, what I think of the New 883.
By: chesshirecat
Category: Uncategorized

Well, my weekend is over. Yes, I call Wednesday and Thursday MY weekend! Those are the days Jeff is home from work. They are his refresher days…and I am his refresher, as he is mine. So, it's Friday, and my weekend is over.
I've gathered a few items from around the internet and news sites to chat about today. So grab yourself a cuppa tea, coffee, or what blows you boat across the pond…and let's see what you all have to think and say about what I want to discuss today!
I want to start with what everyone seems to be discussing at this point, and perhaps the discussion is old now. It's been a couple of days now since HD put out the news regarding the "New Blacked out Sportster." That's OK…what I have to say, I've said on other blogs and forums, so perhaps you guys have all seen it…perhaps not.
1. Nothing new about a blacked out Sportster. IE the Café Racer of 1978 and 1979. A handsome bike, although we couldn't sell it to save our lives back in 1978 & '79, when I worked at the dealership. It was finally given to me to ride as a demo bike…me and the owner shared the bike. He really liked it, except the complained that it "clunked" hard into gear…duh…that's what Sportsters did back then…this bike was a really fast bike, and I enjoyed it for what it was at the time.
2.I like the big 3.3 gallon tank. Although, I really feel as if that's overkill for this small bike. I'm old fashioned I guess. I like the peanut tanks, I like the tanks that hold 2.3 gallons, it's a Sportster. Although, it does make riding with the big boys…you know, the ones with big twins… one hell of a lot easier. For some reason, the big twins become annoyed at having to stop every 80 miles or so for gas. Funny thing, they don't seem to mind to stop that often for smoke breaks, ass breaks, or piss breaks, but tell em ya need gas for your Sportster, you will sometimes get that feeling they are internally rolling their eyes at you. Well I don't care. I like keeping to tradition as much as I can. It just seems right to me…so I honor the Sportster by keeping her the way she has been for many, many decades before the big boys came to town!
3.What is it with these license tag holders? Why do the designers have to put them on the side of the bike? It looks like a clothes line to me. A place to hang my wet clothing to dry for the day…night…. It's annoying to me to have that thing hanging off the side of the bike like that. I just feel as if the designer who puts it there just don't have any real imagination when it comes to placing that piece of governmental required piece of shit…somewhere on the damn bike… I just feel that it don't belong hanging off the side. I know many of you disagree…but it really does appear to me like an unfinished and hastily attached piece of crap. They have done things such as add bullet type turn signals on this bike…so why do they detract from the streamline by hanging this shit off the side of the bike?
4.I do like the bullet type turn signals on this bike. I love anything that streamlines this bike. Quite nice ain't it? I haven't seen what they have done for the front of the bike in this regard, so I suppose I am going to have to make a trip down to the HD shop and see for myself what's been done there on this bike.
5.I am not a big fan of solid spoke wheels. They have such a dated look to them. Not to mention, you lose the stream line look there. I get such a contradiction of first impressions when I see this bike. On one hand, they seem to want it to remind us of the old time 900cc flat trackers. At the same time though they put on these strange clunky wheels….I mean, yeah on the back…I don't have a problem with adding some weight there…but it just looks way out of place on the front of a Sportster! Sportsters are supposed to have a lean hungry look to them…which is another reason I don't like the big 3 gallon tank I suppose.
6. The stock seat looks like it's hard, slick and impossible to keep your ass planted firmly in it. Don't you agree? I just get that slip slidey feeling just looking at it. I guess I will have to go sit on this bike…just to see if it performs the way it looks.

7.I hate the exhaust on this bike. It just doesn't have the Sporty look. You know what I mean? It looks so freakin tame! It really takes away the feeling of adventure, of speed, of danger. It reminds me of bagger pipes. Another contradiction to the looks of this bike.
8.The lower legs of this bike…will the black out stay put there? Or…if you live near the beach, or the desert…is that stuff gonna be sand blasted off? I dunno…but I would like to have an answer to that one.
So tell me, do you think I'm nuts? Do you not see what is wrong with this bike? Sportsters should be bikes designed to appear lean and mean. They should not have any clunkiness in their design aspect. They should be streamlined, clean, without shit hanging off the side of them. I just feel as if the designers of this 883 didn't have a clear image of what they wanted to design. They couldn't decide if they wanted to make this bike fast and mean, or if they wanted it to have some of the appearances of a larger V-Twin. I hate that. It's an 883. It has no business trying to be anything other than a Sportster.
7 comments on "I'll tell you honestly, what I think of the New 883."
I could be wrong, but I think the pipes and the wheels are the same (except for the black on the rims) that were on my '01 883. I really don't have a problem with them. What kind of wheels would you suggest anyway?I also don't get why people think that Sportys have to stop for gas so darn much. I never got less than 60 mpg (and after it got tuned by a good shop around here, I got 70)…so I should've been able to do at least 150 if not 200 miles on a tankful. The bigger bikes only get half the mileage, so they need twice as big of a tank just to go the same distance. (sorry, I'm a math teacher…I go off on numbers tangents sometimes-LOL)I TOTALLY agree with you about the license plate. I know its not legal to hang them sideways (not that the cops really care, its just one more thing for them to write a citation if they get pissy with you), but I think it looks stupid hanging on the side of the bike in any direction! Find a way to incorporate it into the design, it can't be that hard. They make computer animated robots do jumping jacks and dance the electric slide in the corner of your tv screen while you are trying to watch football for pete's sake…they should be able to make a license plate look good on a fender!Overall, I think its a decent bike and an excellent presentation to bring in a younger generation of Harley riders. H-D knows marketing.

I understand your feeling on the Sportster. You, like me, are defending what you know, and know well. If you scroll down to the bottom of this page, you will see, my Sportster. The spoked wheel is what I love…and the solid rear works quite well for me on this bike. But this is the Sportster I grew up around. http://www.geocities.com/ironheadsportsters/My bike is not fuel injected, it's a CV carb. I can and have gotten 50MPG with this carb, but it never seems to stay there. Maybe I could use your wrench? CV's notoriously have poor gas mileage.I don't begrudge your choice…it's properly more revalent than my own. I just am, what I am…stuck in a time warp…I'm not saying I want things to be as bad as in the Iron Head days…I love my Evo…I'm just kinda longing for the lean and mean look of these older Iron Heads… Ahhhh

I think for a stock sporty it looks great. Sure I'd change a couple of things, but what Harley wouldn't you? I'd start with the pipes, the wheels, the fork rubber boots would have to go, and so would the license plate holder. I'd still go with a low side mount, just vertical, to streamline it more. I like the side mounts because it cleans up the rear fender, and allow for it to be chopped, or just cleaner looking.

Looks more like a Pitbull than a Weimaraner. Just my opinion, but I think H-D maybe trying to keep up with Jones' up the street.

I wouldn't go so far as to say you were nuts Chessie. You're like most of us, a throw-back to what we grew up with and got used to. People tend to resist changes. I think this "Iron" is just an 883 Nightster, and since it is, they should've used the same pipes they put on the Nightster as they look much better – for stock pipes anyway. The plate on the side? They wanted a clean rear fender. I think I'd rather have it on the side than as a mud-flap like on the old Cafe Racer. I'd agree with you about this bike not fitting the usual Sportster mold, except I think you're forgetting for a second that there are still 6 other 2009 Sportster models. The 883 and 1200 Lows and Customs still offer the lean and mean Sportster appeal they are supposed to. It seems H-D wants to offer enough choice so that at least ONE of those 7 models will appeal to a potential buyer. For you and I, that wouldn't be the Iron 883. For the younger crowd that never saw or heard of a Cafe Racer, if the Iron 883 draws them in to the Harley family instead of the metrics, then it's a good thing.Honestly, what's really wrong with the Iron 883 is that it still isn't cheap enough. You used to sell Harleys, so I'm sure you'll agree with me here. Why would you spend $8,000 for a new 883, when there's a mint 1200 sitting next to it that is say one year older with maybe 12 or 13 hundred miles on it, for the same price or less? I think if the Iron started a $6,900 instead of $7,900, it would be a better seller. I guess we'll have to wait until the fall this year to see if I was right.

EXCELLENT observations Joker! Thank you!

Have you seen the video/commercial for this bike yet? http://www.youtube.com/watch?v=NgtYbWUGPKkIt looks like they are marketing it to the younger customizer crowd, like what you have with the bikes from the Sinners MC, or something that would be in DICE Magazine or the like, but for people who don't have the know-how to build their own bike. It's got the elements of a flat black paint job, the side mounted plate, mag style wheels, the fork boots, "drag" style handle bars… This is stuff you'll see in DICE or websites like Nucklebusterinc.com . It's almost like it's a starter bobber bike.Don't get me wrong. I love those kind of bobbers and am SLOWLY turning mine into one but it just doesn't look right when a big factory bike rolls off the line looking like this, they jut can't pull it off the same way a one off shop can.